Havana, Cuba
The 1991 Pan American Games were held in Havana, Cuba to great success. But crippling, US-led international sanctions against the island's dictatorship of Fidel Castro made it impossible to maintain structures built for the games. Today, the site is still used for athletics, but not as originally intended.
Stella
One of nearly 6 million Internally Displaced Persons forced to leave her home, and start over elsewhere, victim to the 52-year civil war in Colombia.
Al Gore
Vice-President and Nobel Peace Prize winner.
Kurt Cobain
Nirvana frontman, Kurt Cobain.
Paul Bettany
Jennifer Connelly
Boris Becker
Youngest Wimbledon Champion (at age 17) and Olympic Gold Medalist.
James Schamus
Screenwriter, Producer, and CEO at Focus Features
Hillary Clinton
NYC- Hillary Clinton moves from one campaign event to another under the protection of her Secret Service detail.
Carlos Santana
10-time Grammy winner with 24 studio albums to date.
DJ Goldie
British musician DJ Goldie.
 
Jon Bon Jovi
Musician and actor, photographed in New Jersey.
Emily Mortimer
Actress, photographed in NYC.
Dale Crover
Drummer in the band (The) Melvins, photographed in Portland, Oregon.
Anton Corbijn
Photographer and Film Director
The Strokes
NYC Mayor Ed Koch
105th Mayor of NYC, photographed in his mid-town NYC office.
Red Fang
Music group, photogrpahed in Vancouver, Washington.
UNSANE
Guitarist and vocalist Chris Spencer, of the NYC hardcore band.
Robert Plant
Led Zepplin front-man, photographed in NYC.
Sergio Garcia
Professional golfer, photographed in Granollers, Spain.
John Lurie
Actor, musician, and painter, photographed in NYC.
Chewitel Ejiofor
Actor, photographed in London.
Sonic Youth
NYC post-punk legends, photographed at home in NYC.
PJ Harvey
Musician, photographed in London.
Moby
Musician, activist, and photographer Richard Melville Hall, known professionally as Moby, photographed in NYC.
Jaleel Bunton
TV On The Radio drummer and bassist. Photographed in Seattle.
Ali Wikalinska
American Teen documentary subject at her 18th birthday party, photographed in Warsaw, Indiana.
Peter Gabriel
Six-Time Grammy winning musician and activist, Photographed in NYC.
Havana, Cuba
Raquet Ball played on three walls at the Estadio Panamericano, built in part to host the 1991 Pan American Games.
Smoke Break
Portland, Oregon neighbors divide a pack of cigarettes and share a late afternoon smoke.
Havana, Cuba
Los Sepultureros, or grave diggers, glean from the remains of those recently exhumed at the Cementerio Christobol Colon, which boasts 6.2 million souls interred on its grounds.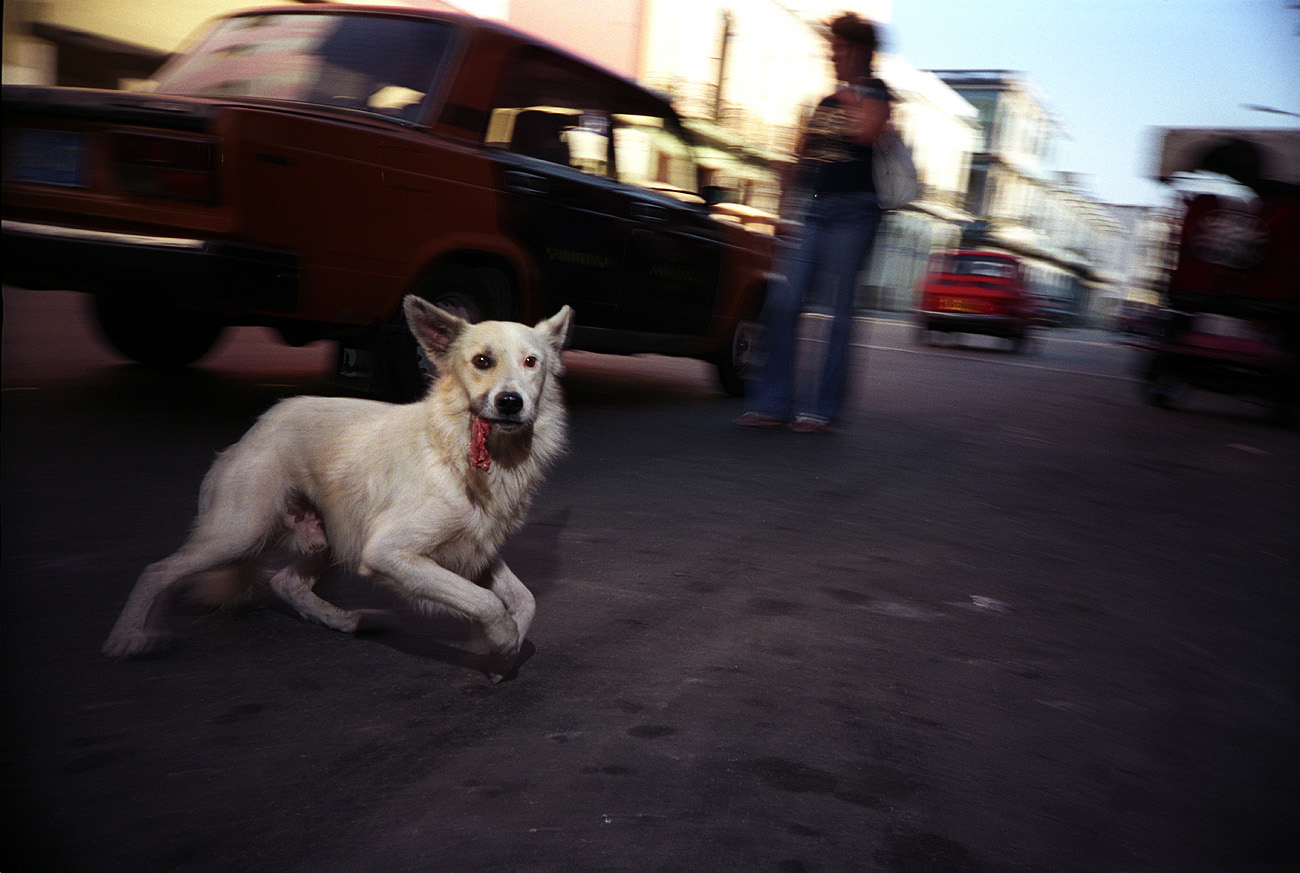 Havana, Cuba
Heart Transplant
Part of a long series for Life Magazine on Heart Transplantation at NYC's Mt. Sinai Hospital.
Edgar
Was shot 22 times and survived by pretending to be dead, though he nearly was. He told me he was shot for refusing to join paramilitary elements in his Bogota, Colombia neighborhood.
Amir
Is a lucky man. Running into the woods above his hometown of Srebrenica, Bosnia, he was hunted like an animal by Serbian forces. He was able to escape the occupation of the UN "Safe-Haven" and rejoin his wife and her mother at a refugee camp some 30 miles away. 8,373 of Amir's neighbors and family were not as lucky. Over the ensuing weeks, they were murdered then buried in mass graves, in back yard gardens, or simply drowned together in shipping containers dropped into mountain lakes.
Muriz
...A newly orphaned 7-year old from Srebrenica is given new clothes and a haircut to help with a brutal heat-wave, following the massacre of 8,373 neighbors and family by the Serbian Army.
Pico and Poppi
Pico and Poppi, father and son, work in an aluminum pressing plant which makes containers in Port Au Prince, Haiti.
Port Au Prince, Haiti
A victim of murder lies in the rubble of a park in Port Au Prince's central neighborhood, leveled by a magnitude 7.0 earthquake in 2010.
Cock-Fighting
Srebrenica, Bosnia
One of 8,373 men killed at Srebrenica, Bosnia, considered to be the largest killing of civilians in Europe since the Holocaust.
The Tarahumara
Considered the best ultra-long distance runners in the world, the Raramuri, commonly known as the Tarhumara in Mexico's Sierra Madre moutains, practice an early form of soccer where they kick a wooden ball sometimes miles from one village to another.
Pontiac Grand Am
Photographed in Brooklyn, NY.
 
Kosovar Roma
The Roma of Kosovo glean what recyclables they can. Photographed at the Pristina, Kosovo trash dump.
Black Hmoung
Loatian Hmong, recruited by the CIA to fight the "Secret War" in Cambodia and Loas, were forced into exile on the border between Vietnam and China when the US retreated at the fall of Saigon.